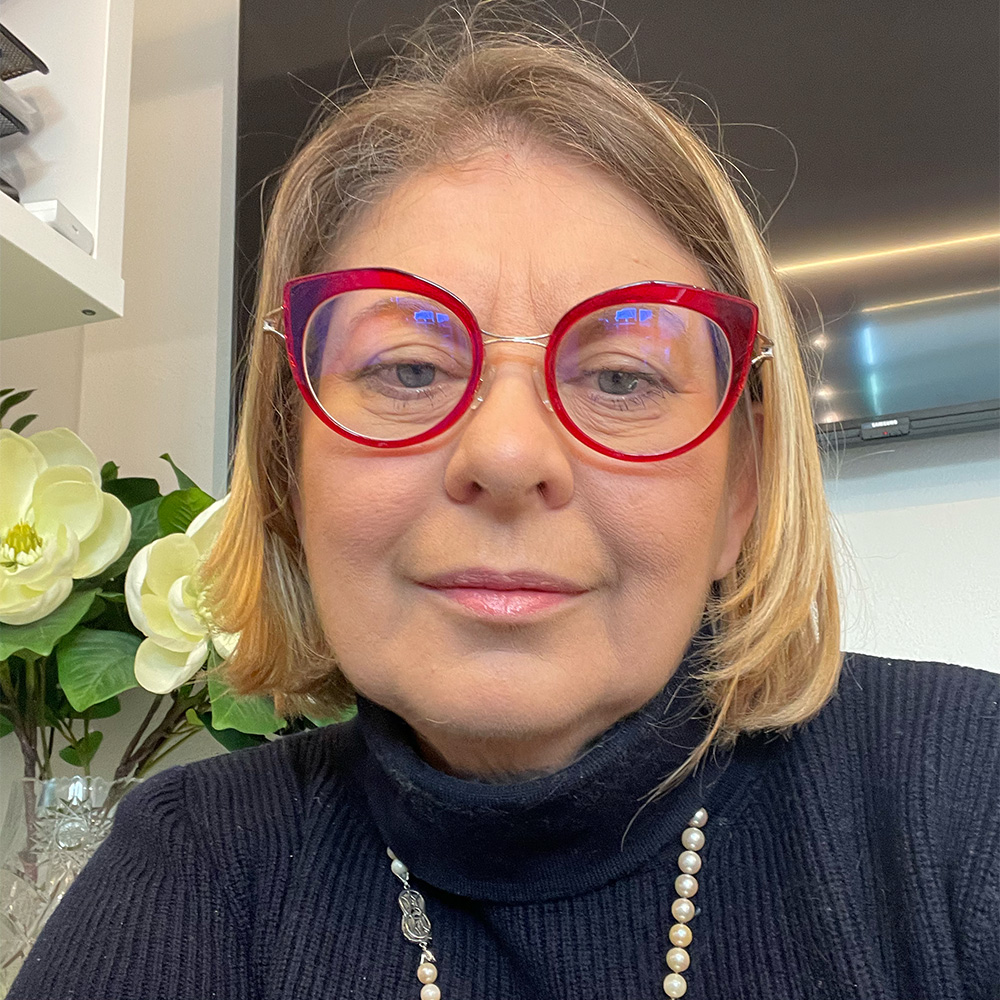 University Communication Consultant
EUPRIO
Italy
I joined EUPRIO in 1992, attended 30 Annual Conferences and organised 3 of them in Italy. I have been joining the EUPRIO Steering Committee and the Executive Board since 2003 as Treasurer and National Representative for Italy. Since June 2018 I am Development Manager for EUPRIO, freelance journalist and consultant for university communications. In 1992 with other colleagues I also founded AICUN, the Italian Association of University Communication Professionals and I have been member of the Board as Treasurer and General Secretary. My degree was in Classical Archaeology at the University of Milan, but since 1991 I have been dealing with university and publishing communications, public and international relations having worked for LIUC University, IULM, Roma Tre University, Bocconi University, De Agostini-UTET Publishing Group, EGEA-Bocconi University Press, the University of Turin, the Milan Book Fair "Tempo di Libri". Current I am working as consultant for the university of Rome "Foro Italico", focused on Sport, Science and Health. During my working life, I have organised hundreds of scientific meetings, institutional and promotional events, including the 100year anniversary of Bocconi University. As director of the press office I promoted hundreds of events, activities, publications, authors and I organised several press tours and press conferences. I organised Public Engagement events, I realised with IT engineers different forerunners of the current CRMs, I sent abroad and welcomed hundreds of students and dozens of teachers with European programs, I was engaged at the EU Commission for the evaluation of Tempus projects, and as consultant for the launch in Italy of the Socrates-Erasmus Programme (1998-2001).
Euprio Facebook Conference Group
Internal Communications: how to implement it in our universities (Euprio Mobility Programme)
This is the presentation of the result of one of the EUPRIO Mobility Programme working team. The idea of going deeper into this topic arose during the European Plaza at the annual conference in Zurich, where we realised that Internal Communications is something that most of our colleagues feel as a topic for Human Resources departments more than for communication professionals and that it is mainly top-down information.
On the contrary, we are convinced that Internal Communications is circular and that it is becoming more and more important nowadays not only for building up our community of students, staff, researchers and professors, but also for improving our universities' reputation, increasing students' recruitment and enhancing the appeal of our potential staff, researchers and external partners.
Having a strongly engaged community of people, proud of being part of our institutions means that we have a lot of people who are our ambassadors around the world.
How can we establish effective relationships between communications and HR to develop employer branding and recruitment, innovative approaches to celebrating success, how to manage expectations of international students, and how to handle internal and external relationships? How can Communications departments influence the centre of strategic decision making across Higher Education institutions? How do we, as expert communicators, engage with our university communities to help build stronger brands and enhance value to society? How do we not only support our colleagues, but actively influence culture change and shape the future direction of our universities? How can we help our universities to make better connections, to be innovative, and to inspire new forms of and new tools for internal communications? How much strategic thinking is there currently, in building communities within our universities? How can we show senior leadership teams the positive effects of achieving culture change, and the role of the employers around improved staff induction, engagement, support and development? How important is community wellbeing from the point of inducting new staff?
These are only some of the topics we explored working together during the last few months trying to setup guidelines and recommendations for developing positive and impactful internal communications.
The Team
Agata Mannino, University of Padua (ITA)
Alessandra Saletti, University of Trento (ITA)
Anna Rolczak, Univerity of Lodz (PL)
Chloë Rasier, EHL Lousanne (CH)
Daniela Kaser, St. Pölten University of Applied Sciences (AT)
Helen Dunk, The University of Edinburgh (UK)
Jitřenka Jitka Navrátilová, Ostravská Univerzita (CZ)
Katelijne Ulenaers, UHasselt (BE)
Marianne Moos, OsloMet (NO)
Marita Müller, Brandenburgische Technische Universität Cottbus−Senftenberg (DE)
Paola Claudia Scioli, Journalist, University Communication Consultant (ITA)
Per M. Eriksson, Malmo University (SE)
Roman Petyur, Taras Shevchenko National University of Kyiv (UA)
Sinne B. Jacobsen, Aarhus Universitet (DK)
Stephanie Kappes, Universität St.Gallen (CH)
Thomas Stoenwerk, Institute of Science and Technology Austria (AT)