By Giorgia Ponti (Centre for Entrepreneurship, SMEs, Regions and Cities, OECD) and Brigida Blasi, Head of Evaluation Unit Third Mission & Societal Impact at National Agency for the Evaluation of Universities and Research Institutes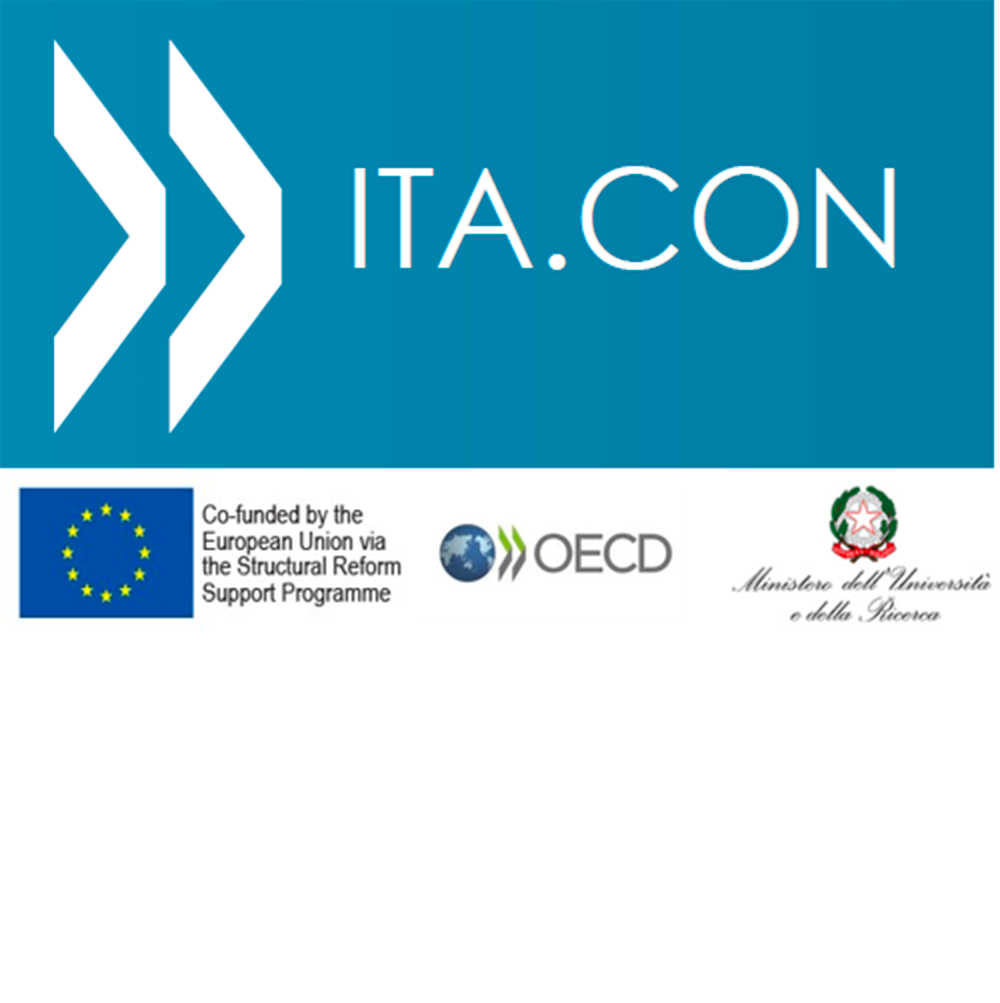 Italian universities are increasingly collaborating with firms and communities in their surrounding communities, expanding their knowledge exchange and collaboration (KEC) activities (formerly known as "third mission") to contribute to innovation and well-being in regions and cities. The increasing propensity to collaboration of Italian university can fill the national gap with European neighbours in terms of production of patents and university spin-offs (OECD, 2017a)[1]. However, although the majority of universities have a Technology Transfer Office, only about one-third of them have an incubator and a few have developed partnerships with scientific parks.
A more effective system of knowledge exchange (KE) and collaboration between universities and businesses and a more intense and informed dialogue between universities and the civil society at large will be essential to promote the competitiveness of firms of all size and maturity (including SMEs and family businesses), to improve the quality of policies and their impact on societal challenges and on the country's economic growth and societal progress.
Following the results of the HEInnovate Review of Italy (OECD, 2019)[2], the Italian Ministry of University and Research (MUR) and DG REFORM, with the technical assistance of the OECD are implement the project "ITA.CON", which aims to enhance the cooperation between public universities and businesses, public administration and civil society. Through the project, the OECD will collaborate with all public universities in Italy to create of a set of evidence-based policy reform options to boost KEC. Reaching beyond "technology transfer", the project aims to promote a broad approach to KEC, highlighting the relevance of dimensions such as sustainability and inclusiveness.
For more information, please see the project brochure.
[1] OECD (2018), OECD Skills Strategy Diagnostic Report: Italy 2017, OECD Skills Studies, OECD Publishing, Paris, https://doi.org/10.1787/9789264298644-en.
[2] OECD/European Union (2019), Supporting Entrepreneurship and Innovation in Higher Education in Italy, OECD Skills Studies, OECD Publishing, Paris, https://doi.org/10.1787/43e88f48-en.
Note: This project is carried out with funding by the European Union via the Technical Support Instrument and in cooperation with the European Commission's DG Structural Reform Support.