Women triumph with three emotionally impactful communication projects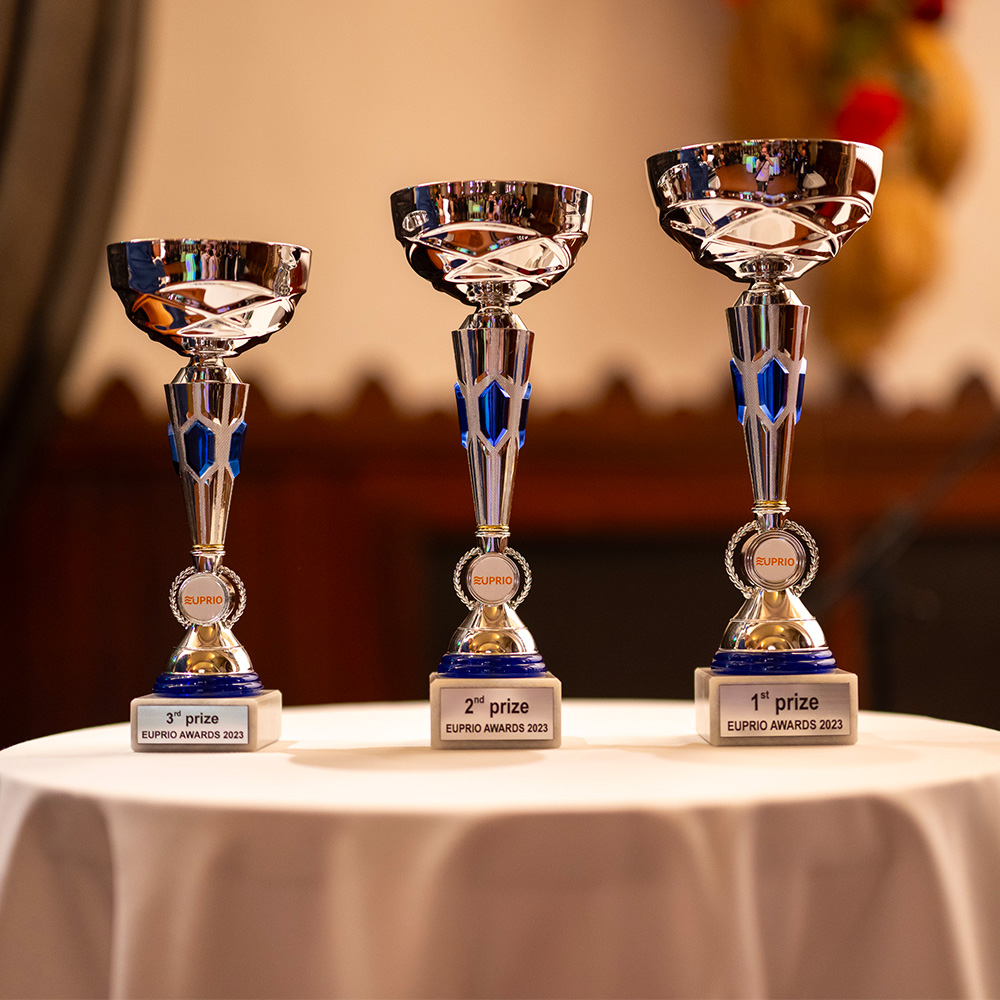 In recent years the EUPRIO awards have grown into prestigious European communication prizes, won by higher education institutions after being evaluated by hundreds of peers all around Europe.
This year, the EUPRIO competition once again exceeded expectations, drawing in a record-breaking 18 participants from across Europe. The entries showcased remarkable quality, with a diverse range of campaigns in terms of scale and content.
The University of Trento takes the top prize with #ItEndsHere campaign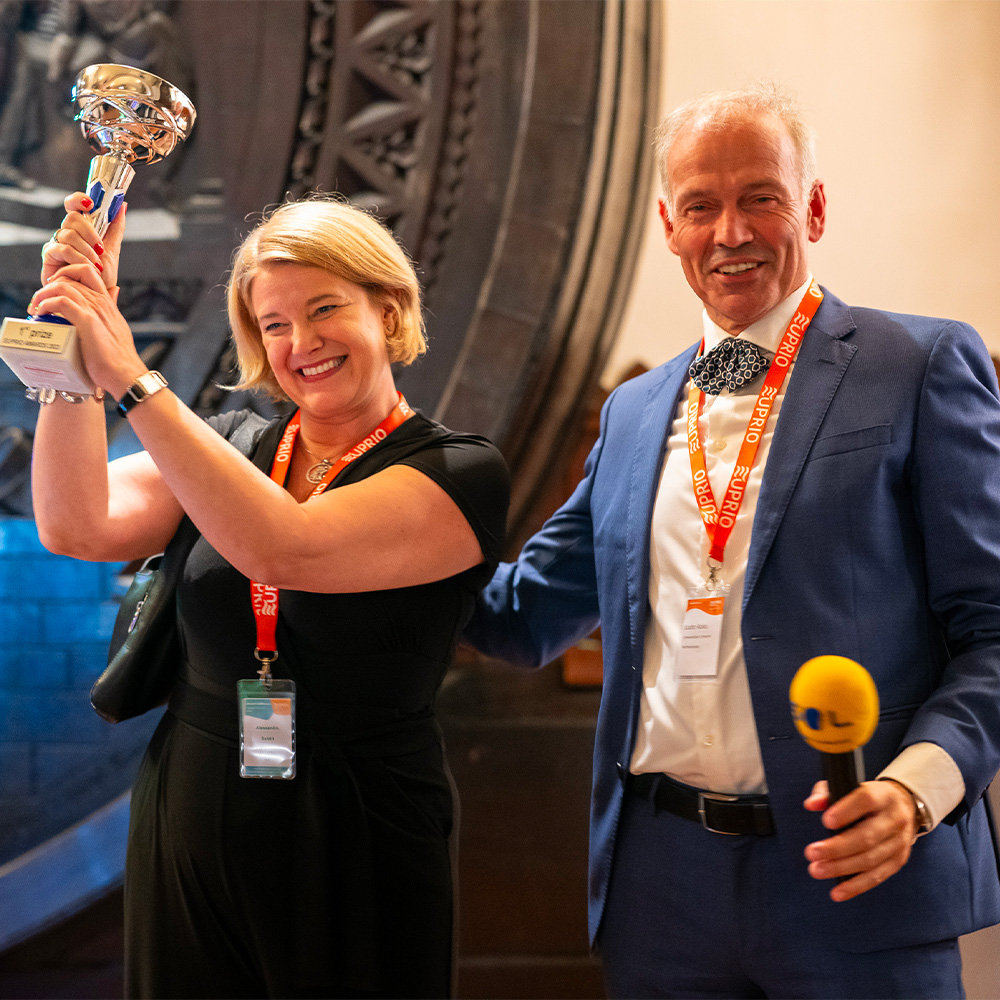 In an unanimous decision by both the audience and the jury, the coveted first prize was awarded to the University of Trento for their outstanding campaign, #ItEndsHere.
This campaign proved to be an effective and successful method for raising awareness about discrimination based on various factors, such as gender, ethnicity, sexual orientation, disability, age, religion, and more. The campaign revolved around collecting offensive and inappropriate phrases, often disguised as 'jokes,' and showcasing their underlying stereotypes through flyers, posters, and bookmarks.
What made #ItEndsHere even more remarkable was that it was entirely designed, delivered, and promoted using internal resources and a modest budget. This meant that other institutions, libraries, and citizens could adopt the campaign material for free. The campaign sparked numerous discussions at Trento University, prompting many individuals to reach out to the University Confidential Counsellor. #ItEndsHere not only shed light on societal issues but also demonstrated the power of a well-executed communication campaign within a university community.
UCT Prague's "Let's Engage with Modern Chemistry" claims second place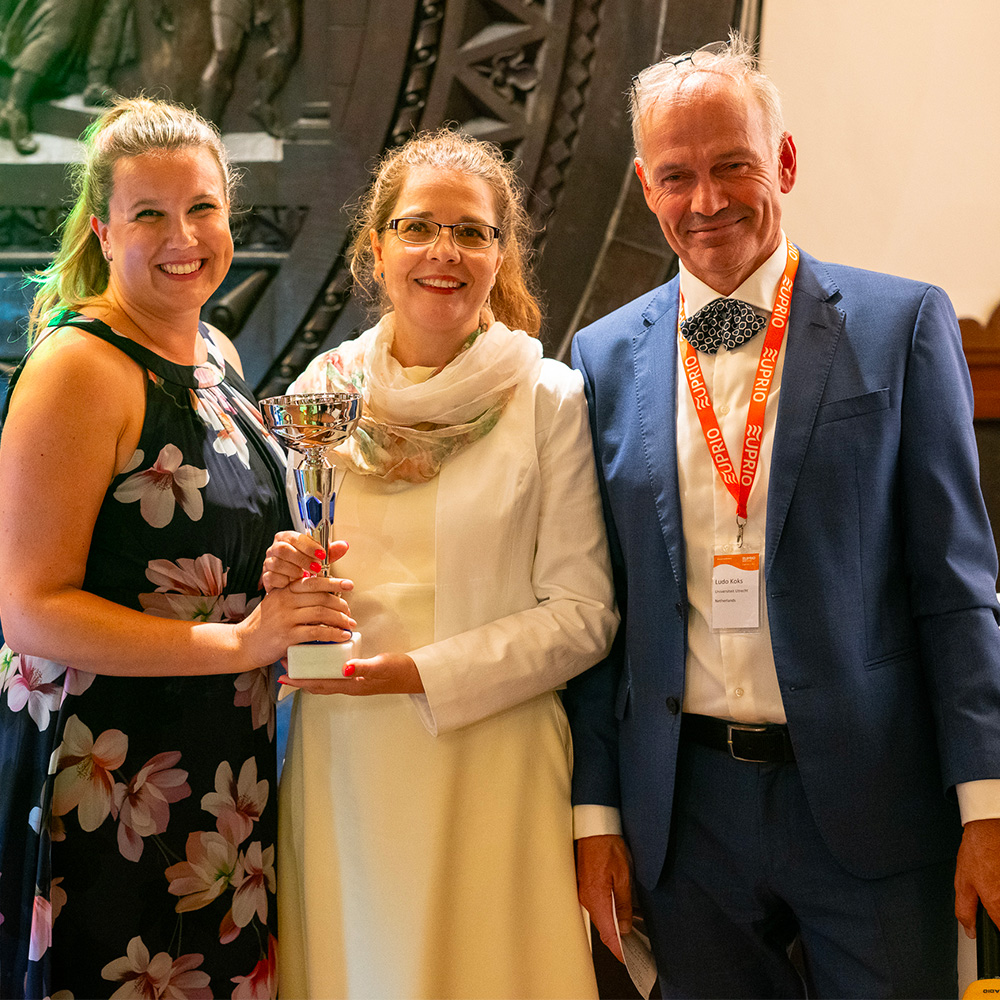 The second-place honour went to UCT Prague for their long-term campaign, "Let's Engage with Modern Chemistry." Over 40 lectures visited 150 primary and secondary schools regularly, captivating young minds with the wonders of chemistry through entertaining and engaging shows and practical demonstrations.
This campaign was not a marketing ploy but an educational endeavour aimed at introducing young children to the world of chemistry through specially trained young lecturers. The hope was that many of these youngsters would develop a lasting interest in the discipline as they grew older.
Impressively, over 1,000 lessons were delivered, and a survey revealed that one-third of UCT Prague students were aware of this impactful project.
NOVA University of Lisbon secures third place with innovative metaverse conference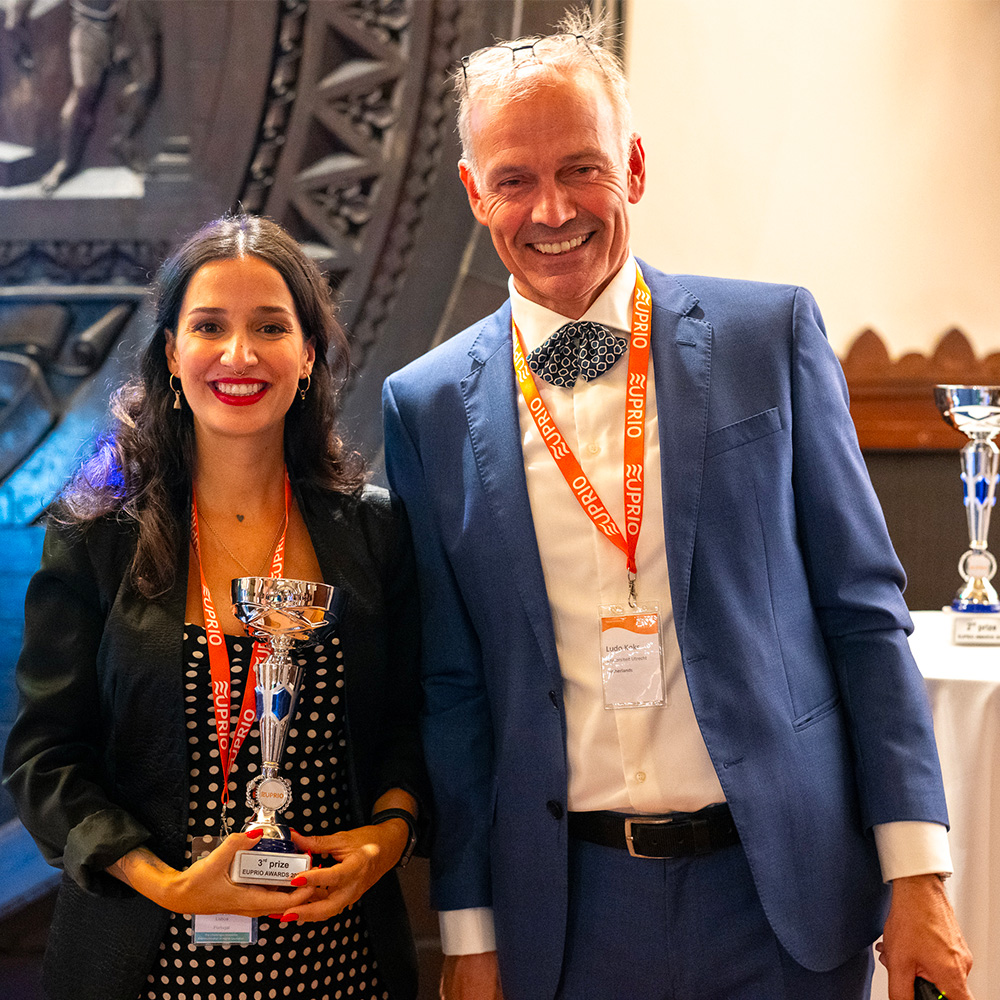 In a groundbreaking move, NOVA University of Lisbon clinched the third prize with their Annual Press Review 2023 campaign. This unique conference brought together scholars and journalists in the Metaverse, introducing avatars and virtual glasses to create an immersive experience.
This experiment in the digital realm transformed the traditional Lisbon venue, offering a glimpse into new NOVA research results and studies. What made this event truly special was its ability to attract a diverse and international audience, along with heightened interest from journalists.
The pioneering use of digital technology promises cost savings and increased accessibility for future Metaverse events, making it an exciting development for the higher education sector.
Behind these remarkable awards stands the EUPRIO Awards Jury, comprised of esteemed individuals in the field:
Ludo Koks, Utrecht University - The Netherlands (Chair)
Petra Köppl, Charles University, ILPS - Czech Republic
Sandra Kramar, Zagreb University - Croatia
Hannamaija Helander, Helsinki University - Finland
Åshild Nylund, University of Bergen - Norway
Marcin Witkowski, Adam Mickiewicz University, Poznan - Poland
 
The annual EUPRIO Awards provide an opportunity for our members to demonstrate their professional excellence and originality. Every year, our community becomes involved in projects at their universities that make a real difference. These projects might be centred on handling institutional communications, student or staff communications, public engagement, or media relations. More importantly, they all underscore the crucial need for universities to communicate effectively with all their key audiences.
In recognition of the exceptional value of these projects, the EUPRIO Board is currently evaluating the possibility of inviting all three winners to take a workshop at the next annual conference. This exciting development would allow the winners to share their best practices and insights with a broader audience, further highlighting the significance of their contributions to higher education communication.
In 2023, EUPRIO continued to set the standard for excellence in higher education communication campaigns, showcasing the dedication and innovation of its member institutions.