Discover your future with the Digital Services!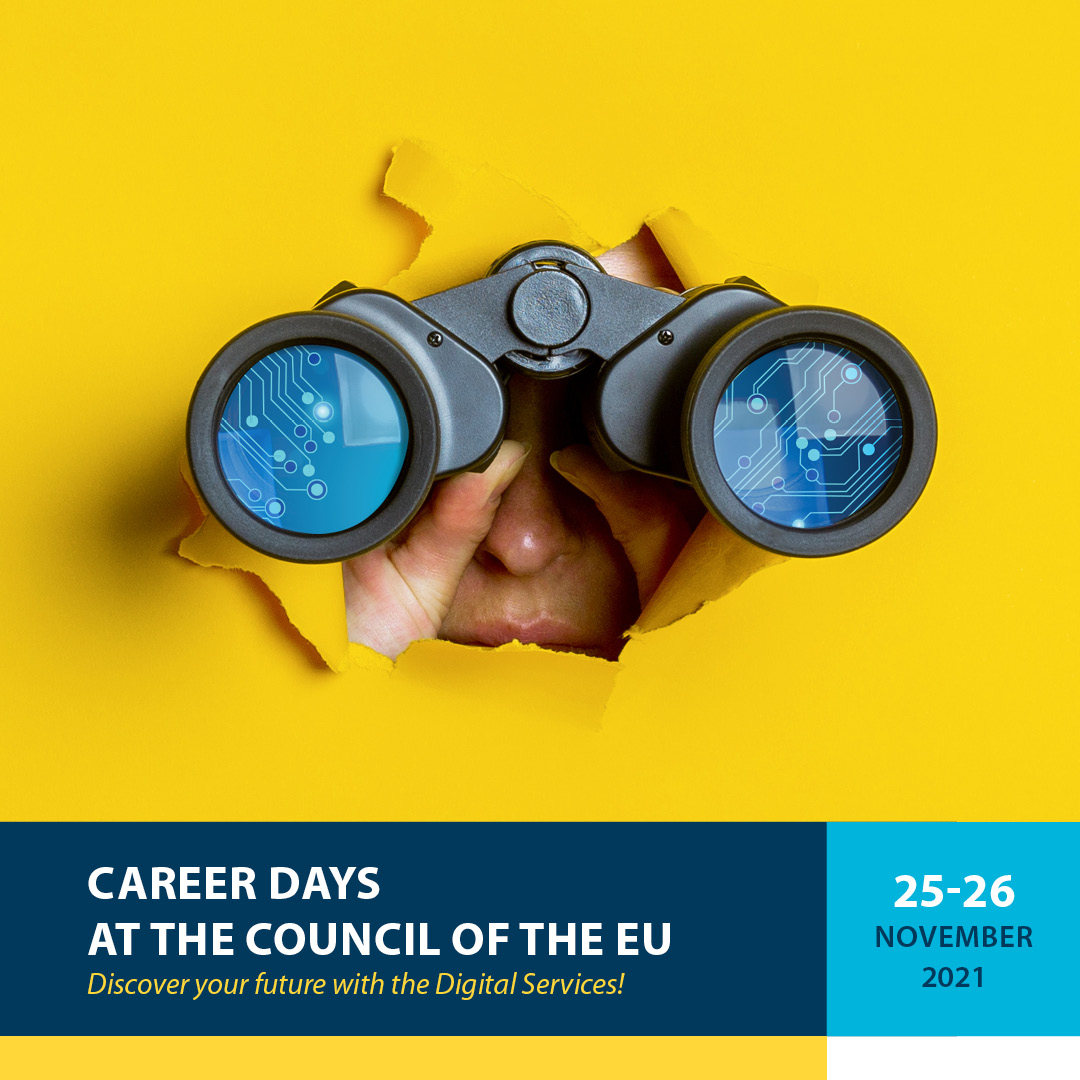 The Career days at the Council of EU 2021 is a two days online event that aims to offer to the participants - IT graduates and IT professionals from the EU - an overview on how the Digital service of the Council of EU works.
In partnership with delegates and staff, the Digital service of the Council of EU organises information and makes it accessible through smart and secure services. It helps transform work by innovating and promoting a digital-first mindset.
During the Career Days, you will get to meet and chat with people working in the Council's Digital Services. They will share their stories, answer your questions and offer career advice.
Working in the Digital Services means you will:
contribute directly or indirectly to the digital transformation of the Council
benefit from a wide range of training and career opportunities
be part of a multinational, multilingual and inclusive working environment
In addition to a wide range of IT roles, new hires in the Digital Services can also work in fields like human resources, finance, communication, document management and business analysis – at all levels of management.
This is why it is interesting to join the Career Days:
to find out more about job opportunities at the Council
to learn about upcoming EPSO competitions in the IT field
to explore the wealth of development opportunities at the Council
to find out about different employment types as officials and temporary agents, as well as Council traineeships
to discover why Brussels is such a great place to live and work
to meet people working in the Digital Services
The event will be streamed online on 25 and 26 November 2021. All the sessions will be in English. Please note that you can only register for one of the two days:
25 November 2021 – event dedicated to participants already working for the the GSC or in other EU institutions and agencies

26 November 2021 – event dedicated to participants not working for the EU institutions and agencies and who would like to find out more about the Council of the European Union and its Digital Services department
For more information, check out the event programme and register here!.