Kerstin Lauer and Marita Müller re-elected German Representatives of the EUPRIO Steering Committee, Katja Bär is the new President of the German Association for University Communications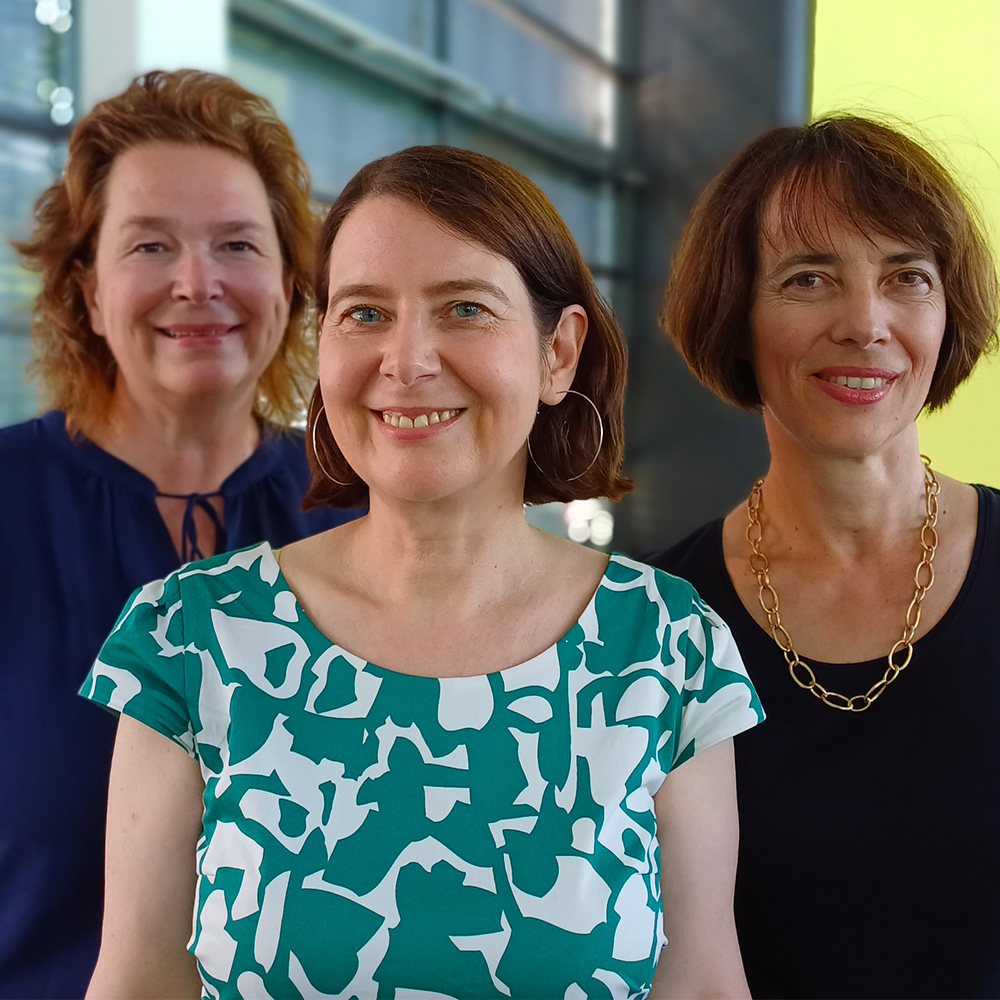 At the German Annual Conference 2023 of the German Association of Higher Education Communication, held at Otto von Guericke University Magdeburg in early September 2023, Kerstin Lauer from Stuttgart Media Universities and Dr Marita Müller from BTU Cottbus-Senftenberg were re-elected as German representatives to the Steering Committee.
They have both been involved in the German as well as in the European association for many years and are greatly committed to the European idea. For the coming term of office in 2024-5, they are particularly planning to address the generational change within the German member universities, aiming also to recruit more German universities for EUPRIO.
"I am very pleased to be representing German interests on the Steering Committee for the next two years together with my colleague," says Kerstin Lauer. "The exchange and cooperation with European colleagues is always very inspiring. It is a real benefit - also for the work in our own university."
EUPRIO President Gian-Andri Casutt, Head of Communications at the Council of the Swiss Federal Institutes of Technology, and his deputy Uwe Steger from the University of Innsbruck were also present at the 2023 Annual Conference of Germany's Federal Association of University Communications.
In his welcoming address at the opening of the conference, Gian-Andri Casutt spoke about the importance of European networking and the sustainability of this international cooperation in higher education communication.
He also promoted the accession of more German universities in a separate EUPRIO workshop with Katja Barbara Bär, the new President of the Federal Association of University Communication. "For me, participating in the German meeting, my second after 2022, was once again a very rewarding experience," says Casutt. "Our institutions and our research work internationally. That is why it is so important that we communicators also continue networking within Europe, working together sustainably and living the European spirit."
---
In the photo the re-elected German Representatives of the EUPRIO Steering Committee, Kerstin Lauer (left) and Marita Müller, together with the new President of the German Association for University Communications Katja Bär (Middle)